Visit By H.E. Dr Naron And MoEYS Delegates At SCIA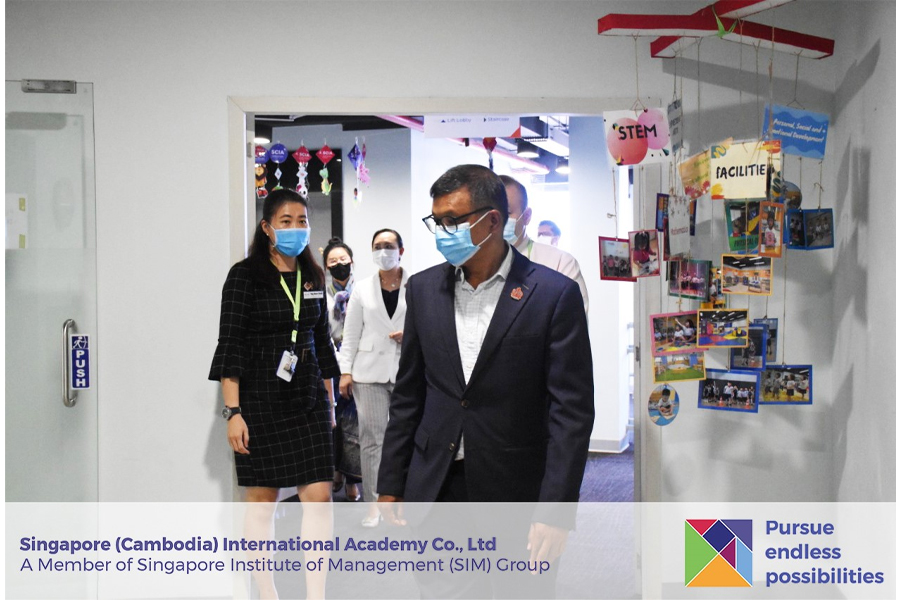 SCIA is honoured to receive H.E. Dr Hang Chuon Naron (Minister, Ministry of Education, Youth and Sports) and his Inspection Team at our campus this afternoon.
We had a fruitful dialogue with the MoEYS delegates about our proposal for re-opening the campus for AY2020/21 in August, based on the 'SCIA Framework':
S – Singapore standards for hygiene and safety protocol
C – Community of staff, parents and partners that support us
I – IT-enabled environment for teaching and learning
A – Alternative modes responsive to varying severity of the COVID-19 situation
With the above, SCIA ensures quality education for all our students, in a safe and conducive environment.
We sincerely thank H.E. Dr Naron and his team for making time to visit SCIA. This is a positive step forward as we prepare to welcome our students for the new academic year.