SCIA Celebrates 5th Year Anniversary By Giving Back To The Community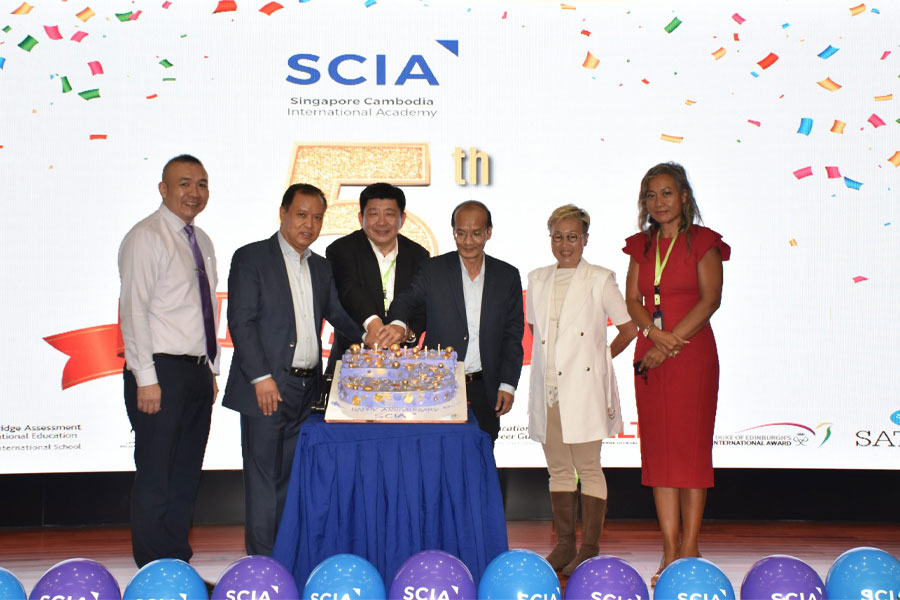 In 2017, Singapore Institute of Management (SIM) sent out the pioneer team to source out and started a K12 school in Phnom Penh; a first overseas venture outside Singapore. One Park Residence and Serviced Apartment was identified to be the ideal location for Singapore Cambodia International Academy (SCIA). 175 students from Nursery 1 to Grade 9 formed the first cohort of students in August 2018. SCIA brought the authentic Singapore education to Cambodia, ensuring students experience the Singapore system in Cambodia, without the need to be separated from their families. In just five years of dedication and hard work of the staff, SCIA has attained recognition from the community and has developed into an education hub. SCIA is officially a registered centre for Cambridge Assessment International Education. It is also an Overseas Examination Centre to conduct the Singapore International Primary School Examination (iPSLE) since 2019. SCIA is the first and only school in Phnom Penh, to obtain the licence to be the International Award Centre for the Duke of Edinburgh's International Award. SCIA is also licensed to be the test centre for Scholastic Aptitude Test (SAT) and IELTS.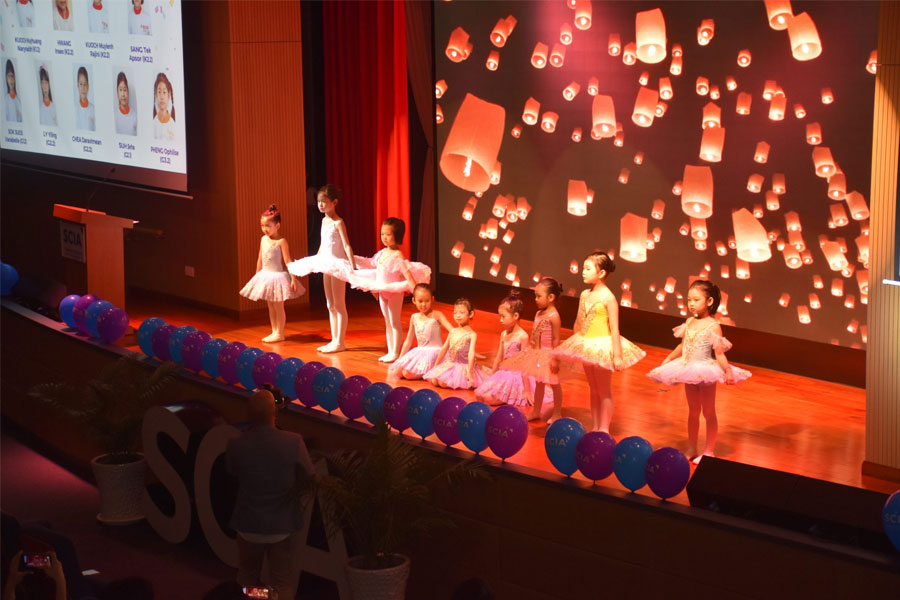 Contributing to the local community is an integral focus at SCIA, as SCIA aims to raise and nurture future generations who are compassionate and empowered to be active contributors to the community improvements. In 2019, students built toilets for some households at Prey Veng and engaged with local communities at Silk Island. SCIA also opened its door for a local orphanage in Phnom Penh to experience the Singapore learning environment. In 2020, SCIA organised STEM activities for the teens from Cambodians Children Fund (CCF). In June 2022, SCIA students raised 10,875,000 Riels for Operation Hope Foundation through Market Day, an activity that put into practice what the students learned in Entrepreneurship classes. The community activities above addressed United Nations Sustainable Development Goal (UNSDG) clean water and sanitation.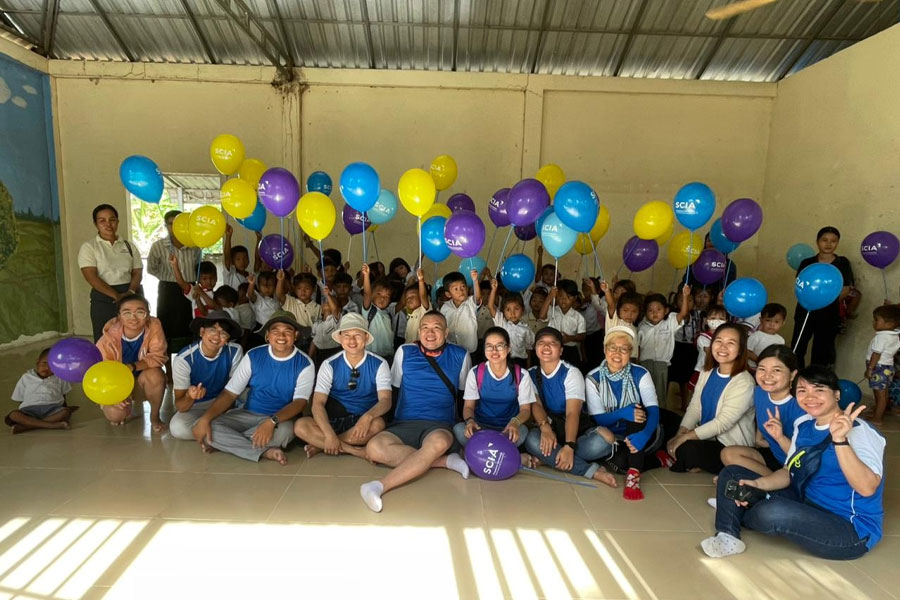 It is not surprising that SCIA marks its 5th Year Anniversary by giving back to the local community. On 18 August 2022, a simple cake-cutting ceremony featuring students' performances with parents and business partners in attendance. SCIA procures the anniversary souvenir from Daughters of Cambodia, an organisation that empower women who are trapped in the sex industry. It is hoped that the souvenir will sensitise and inform the parties of Daughters of Cambodia's mission. On 19-21 August 2022, some SCIA staff went to Prey Veng to build a playground for a local kindergarten. They playground gives children in the remote villages to have access to education. With unstinting support from parents, students, teachers, and partners, SCIA will continue to pursue the endless possibilities in equipping the future generations of Cambodia, especially those from disadvantaged background, to thrive and become the leaders of the global age.