Singapore (Cambodia) International Academy (SCIA) Signs MoU With Ministry Of Labour & Vocational Training (MLVT)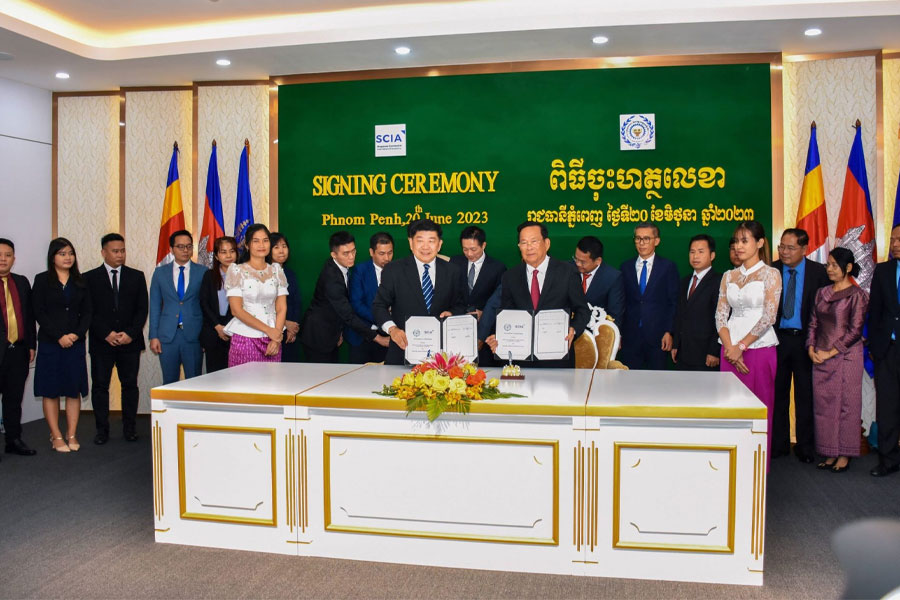 On 20 June 2023, a Memorandum of Understanding (MoU) between Singapore (Cambodia) International Academy (SCIA) and Ministry of Labour & Vocational Training (MLVT) was signed at the lounge of the MLVT's office in the presence of the representative from both organizations. H.E. Minister Dr. Ith Samheng signed the MoU on behalf of MLVT, while SCIA was represented by its Managing Director, Mr. Tan Wee Pin. The MOU aims to strengthen relations between SCIA and the MLVT, through promoting collaboration in the areas of training and development. According to the MOU, SCIA and the MLVT will work together to organize various educational projects, events, conferences, and programmes. These programmes will be designed to meet the needs of the current market, and to provide the knowledge and skills they need to progress in their careers and be future ready. SCIA will also support MLVT by providing venue for MLVT to organise its activities in SCIA's premises, and MLVT will be extending invitation to SCIA staff and/or students to attend any related activities and programmes organised by MLVT.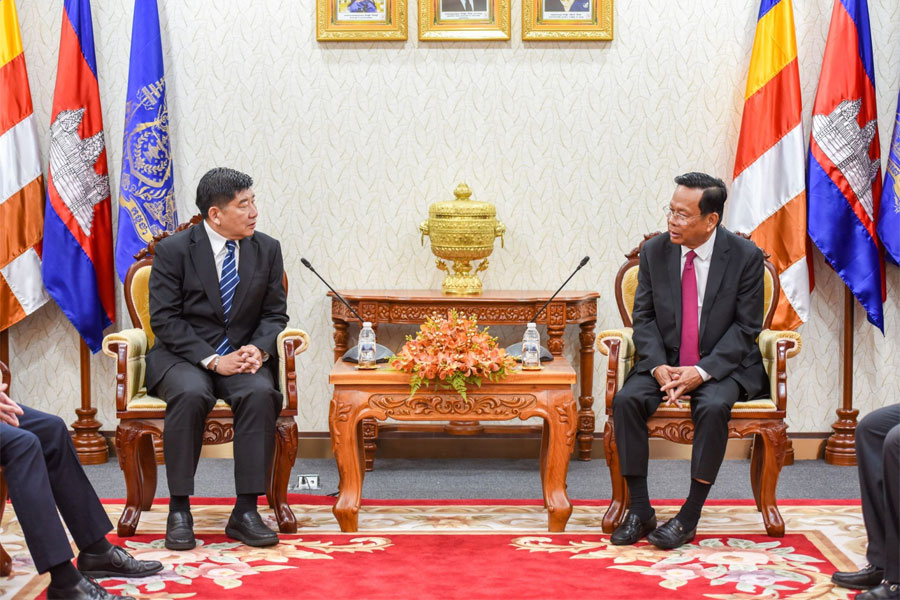 In his opening remarks, H.E. Dr. Ith Samheng stated, the Royal Government of Cambodia sets the policies for MLVT to plan professional training for 1.5 million workers from poor and vulnerable families. The Royal Government covers the tuition fee and provides a monthly stipend for 5 years. Therefore, the Ministry needs the support from private sectors to offer training courses. Mr. Tan Wee Pin said, "This MOU commits us to work together more closely towards our common goal and that is to prepare individuals and organisations for tomorrow workforce. We look forward to collaborating with the teams of MLVT on the top priority items and provide the on-demand skills and competency-based programmes for the relevant sectors and industries." Stakeholders witnessing the MoU signing include high-level officials from the Ministry and SCIA's Professional Development Team.