American Mathematics Olympiad 2023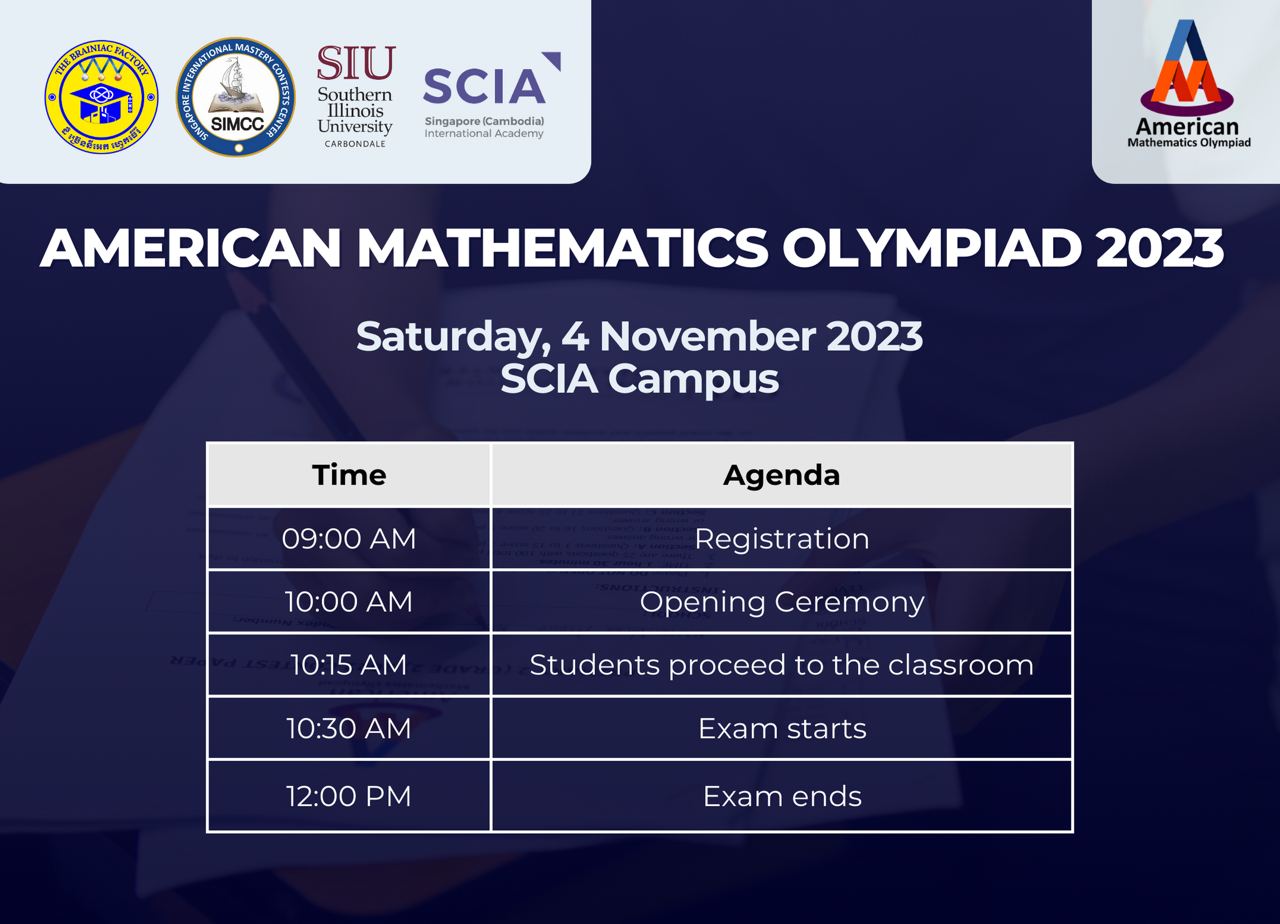 Dear Participants,
We hope you are all excited about the upcoming AMO 2023 at SCIA this Saturday! Just a friendly reminder to please be at SCIA by 9 a.m. We encourage you to arrive on time because no extra time will be given to latecomers for whatever reasons.
We believe in your abilities and know that you have prepared well for this event. The AMO competition is an excellent opportunity to showcase your mathematical and problem-solving skills. We have no doubt that you are ready for the challenge!
We look forward to seeing you all on November 4th. Good luck, and may the best mathematicians prevail!