A Collective Effort to Make a Difference in Young Lives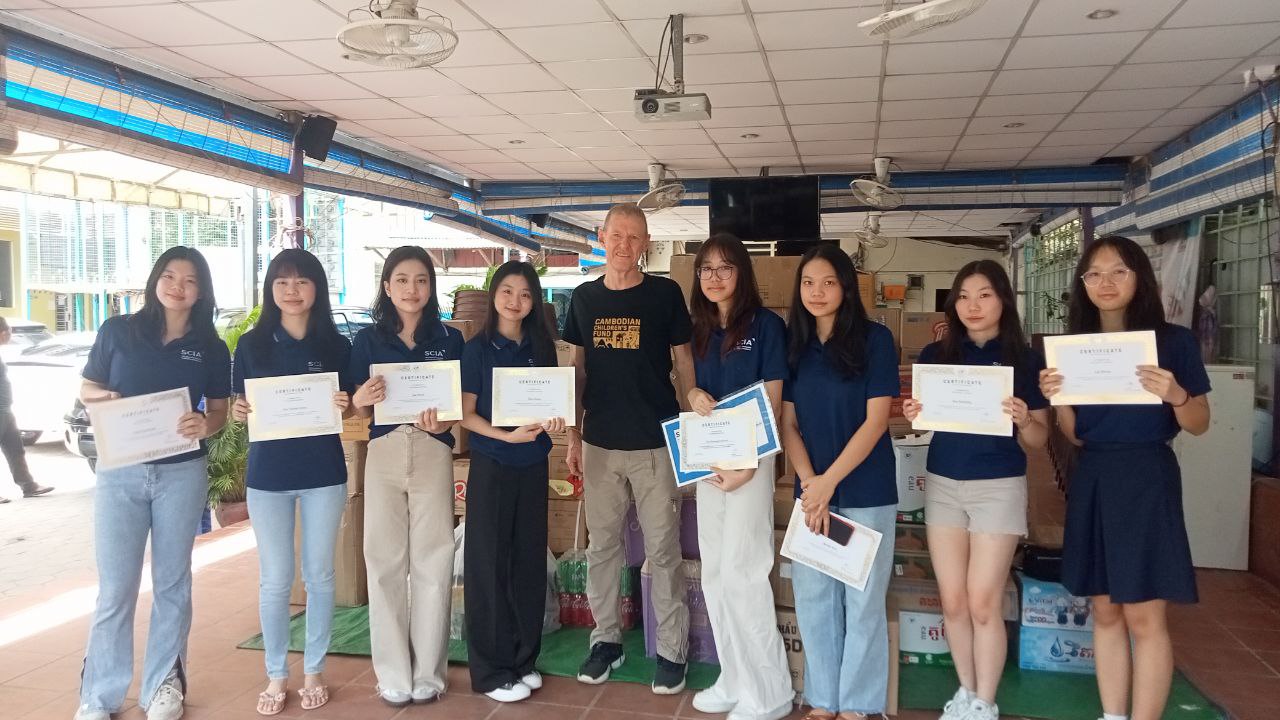 Leadership is a transformative force that has the power to create lasting changes in the world. In today's fast-paced and interconnected world, leadership goes beyond traditional notions of authority and hierarchy. It is about empowering individuals to recognise their own potential, harness their strengths, and inspire others to join them in creating a positive difference.
At Singapore (Cambodia) International Academy (SCIA), leadership is not just a concept; it is a fundamental value that shapes the education and character development of its students.
SCIA's leadership programme equips students with the skills, knowledge, and mindset needed to become agents of change. Through various initiatives and projects, students are encouraged to think critically, communicate effectively, collaborate with others, and seize opportunities. They are encouraged to identify issues and challenges in their communities and proactively seek solutions. SCIA believes in nurturing future leaders who will go beyond the boundaries of their school and make a meaningful impact on society.
In a remarkable display of altruism and compassion, Grade 12 students from SCIA recently embarked on a heartfelt mission to support the Cambodian Children's Fund (CCF).
Motivated by the belief that every child deserves to experience the joy and wonder of childhood, SCIA students embarked on a mission to collect clothes, books, toys, and financial contributions for underprivileged children in Cambodia. The campaign resonated deeply with the student body, and over 530 students, parents & staff wholeheartedly contributed, each eager to lend a helping hand to the children in need.
The students' commitment and dedication paid off, as they managed to amass an impressive total of $2,264.32 cash, and more than 500 items of clothes, books, and toys for the children. This substantial amount will enable the Cambodian Children's Fund to provide essential resources and support to enhance the lives of the children under its care.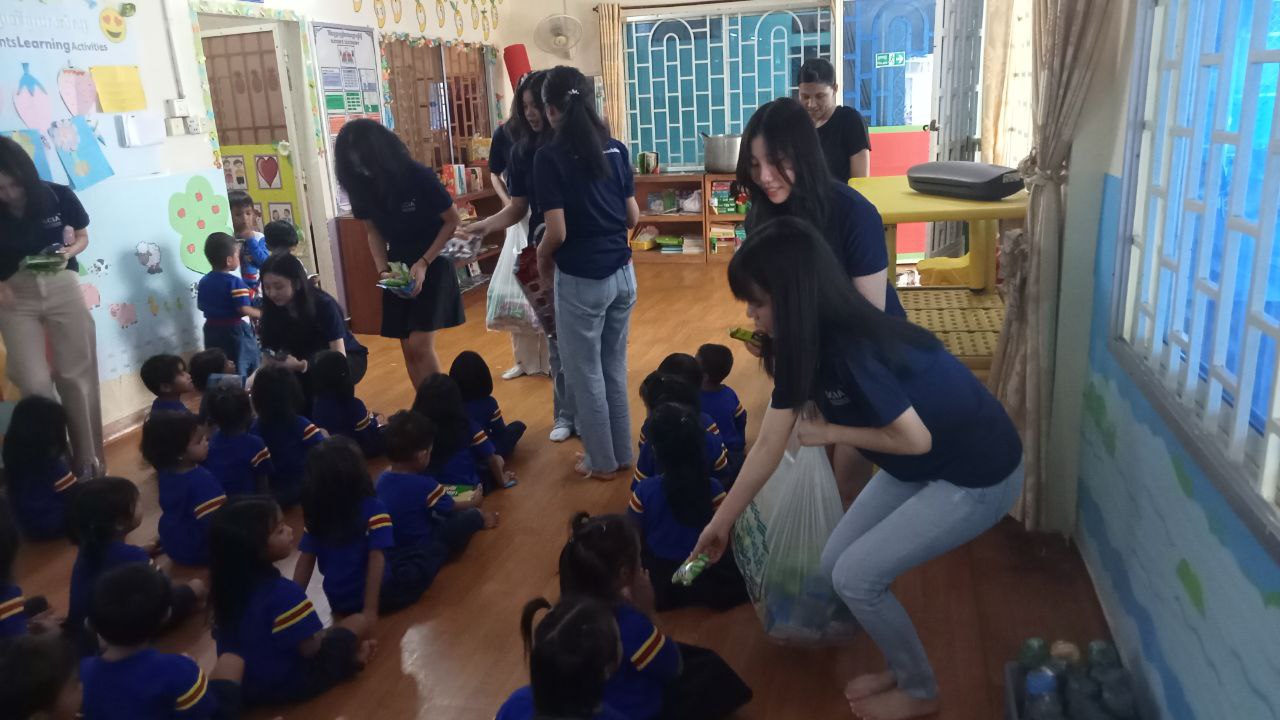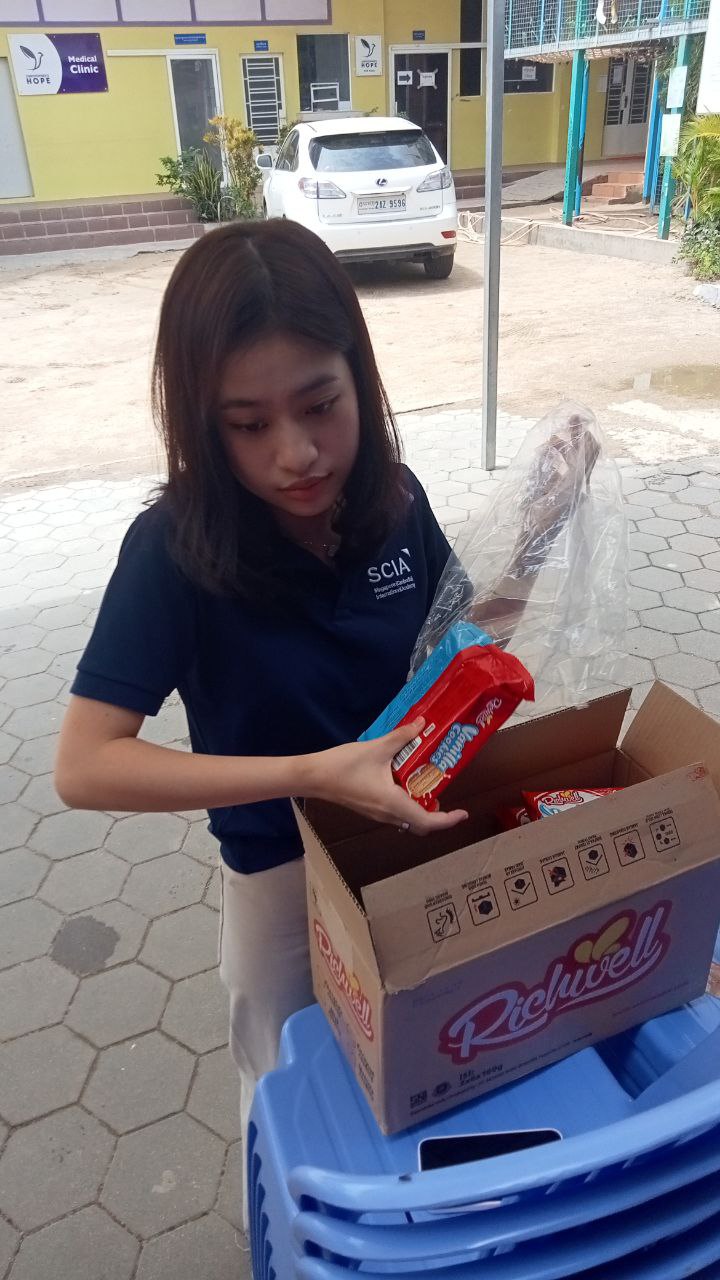 The impact of SCIA's leadership programme became evident through the collective effort and the ripple effect it had on the entire student body. The campaign not only collected items but also cultivated a sense of empathy and understanding among the students. It offered them a tangible opportunity to connect with the global community and witness first-hand the profound impact they can create through their actions. This initiative is aligned to SCIA's value, Humanity, and UN Sustainable Development Goals 1, 2, 3 and 10 (No Poverty, Zero Hunger, Good Health & Well-Being, Reduced Inequalities).
Importantly, the true essence of this heartwarming activity lies in the significance of empowering children to become leaders themselves. By engaging in acts of kindness and lending a helping hand, SCIA students not only enriched the lives of the Cambodian children but also discovered their own potential as leaders and change agents. In giving, one also benefits.
As the story of SCIA's selfless initiative unfolds, it serves as a poignant reminder of the power of leadership to transcend boundaries and ignite changes. By focusing on the importance of the cause rather than the individuals involved, we hope this initiative inspires readers to reflect on the significance of nurturing leadership qualities in young minds and the profound impact it can have on communities worldwide.