INTRODUCTORY TO TIKTOK AND LIVESTREAMING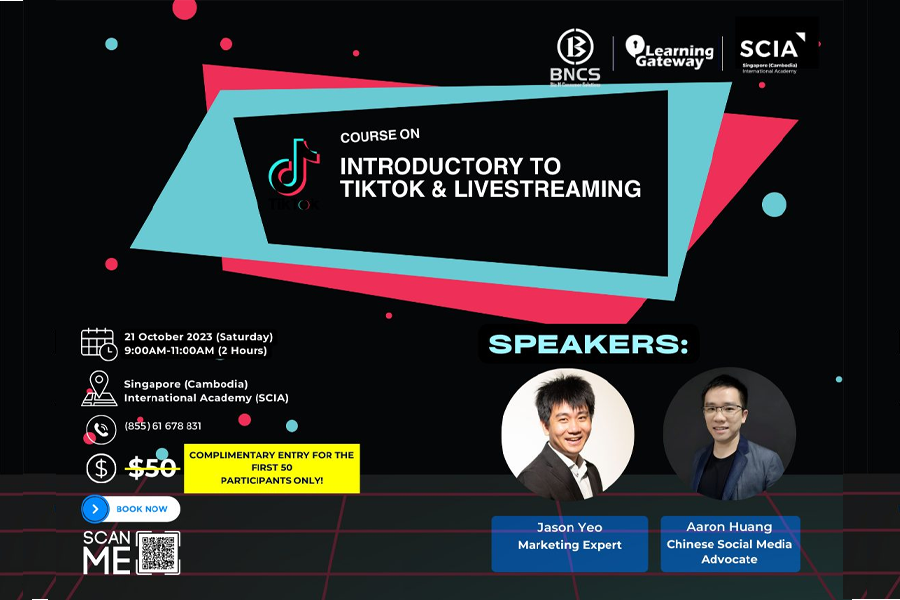 TikTok is the world' most popular social network and has succeeded in overtaking YouTube. Live Streaming are chosen to be utilized by digital marketers to boost their company products to potential market. This workshop is designed for anyone interested in creating and engaging content on TikTok and leveraging the platform's live features to connect with their audience in real-time. Whether you're a beginner or an experienced content creator, this workshop will provide you with practical tips and strategies to elevate your TikTok and Live Stream stand out from the crowd. Through a mixture of interactive presentations, hands-on exercises, and reflective questions, you will be gaining a deep understanding of TikTok and Live Stream, as well as learning the content creation process.
By the end of the workshop, you will be able to have the skills and knowledge to create engaging TikTok content and mechanisms of using Live Streaming which connect with your audience and build your brand in the Cambodian market.
🔥 Complimentary admission: Register Now to secure your seat (first come, first serve)🔥
📅 Date: 21 October 2023 (Sat)
🕗 Time: 09:00AM – 11:00AM (2 hours)
📍 Location: Singapore Cambodia International Academy – SCIA *Who should attend?*
– Social media practitioners
– Marketing professional or agency owners
– Younger audiences (Gen.Z)
– Emerging managers
– Operations Specialist
– Tik-Tok Ads Manager – Brands looking to increase revenue
– People looking for home-based business
– Anyone who w**ants to become an influencer
**Don't miss this opportunity by registering from now (only 50 seats available). https://forms.office.com/r/KWsp882tD4
📞 Call us at (855) 61 678 831 or email us at professional.learning@scia.edu.kh for more information.